The New Teacher Chat mentoring message started as a weekly chat on Twitter on May 5, 2010. The chat is practitioner focused to support new and pre-service educators world wide to receive resources and mentoring to grow in their practice. I'm excited to share that I'm now taking the chat to the next level to allow accessibility to resources more than just once a week! With this in mind, I'm excited to launch a "New Teacher Chat" class on Remind!
Our #ntchat class on Remind will launch on September 10.
Remind is frequently used by teachers to connect with students and parents. With my class, teachers are invited to join our "New Teacher Chat" class on Remind to receive #ntchat messages 3x a week. These will be in the form of motivations, voice clips, reminders, and resources to support new and pre-service teachers to feel connected.

Things to know about Remind:
Remind helps teachers connect instantly with students and parents.
Remind makes communication simpler and more efficient through mobile, and improves how teachers, students and parents connect with one another.
Remind is free and easy: Sign up in 15 seconds.
Personal phone numbers are kept private, and messages are broadcast-only.
Remind can send or schedule reminders, documents or motivational messages directly to students' and parents' phones, with no reply-back.
With Remind, you can NOW get instant feedback from your class with Stamps. (New!)
With Remind, you can NOW record and send short Voice Clips. (New!)
To join "New Teacher Chat" on Remind, follow these instructions:
Download the Remind app for iOS (iPhone) or Android as a student or a parent.
On the app, you can subscribe to multiple classes and keep messages in one place.
Search for our class by tapping the "+" next to "subscribed classes."
Enter @ntchat and sign up.
No smart phone? From the US and Canada only text @ntchat to 562-320-8415 and follow instructions.
You can also visit www.remind.com/join/ntchat and enter in your phone number to sign up. (US & Canada only.

International

users enter your email)
Note: We will never see your personal contact information and it will be kept secure.
You can learn more about Remind and different ways to use it on their site.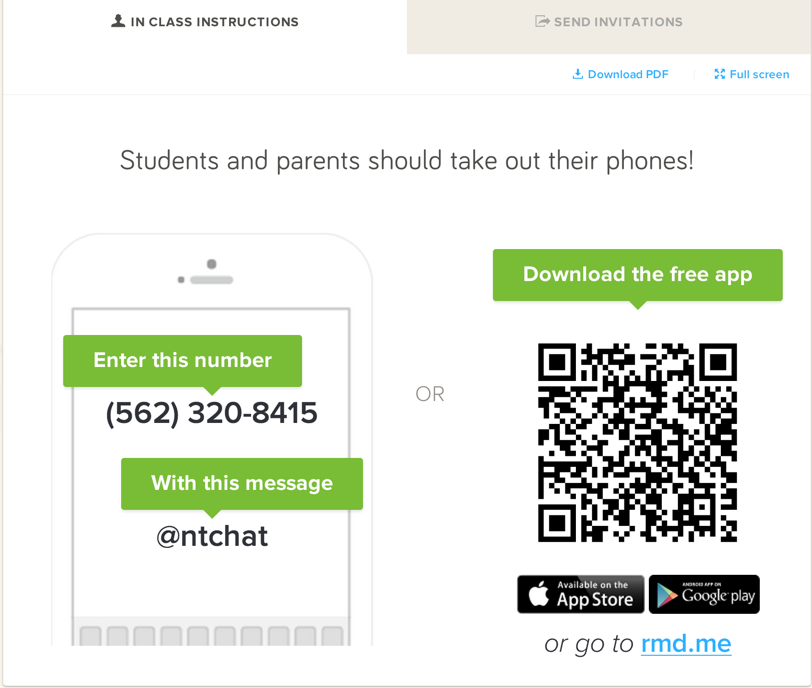 Now that you have all the info, I hope you will join me and invite your friends to do the same! I look forward to growing the #ntchat message that New and Pre-service teachers deserve to receive mentoring and support that meets them where they are. I believe that Remind is a great way to make that happen!
Thanks for reading! If you enjoyed this post, please subscribe to TeachingWithSoul and connect with me on Twitter.