Back to school is always an exciting time filled with opportunities to learn and share with colleagues, grade level teams, and friends in your professional learning network. So when H&R Block approached me with this great opportunity to share their budget challenge, I jumped at the chance to participate!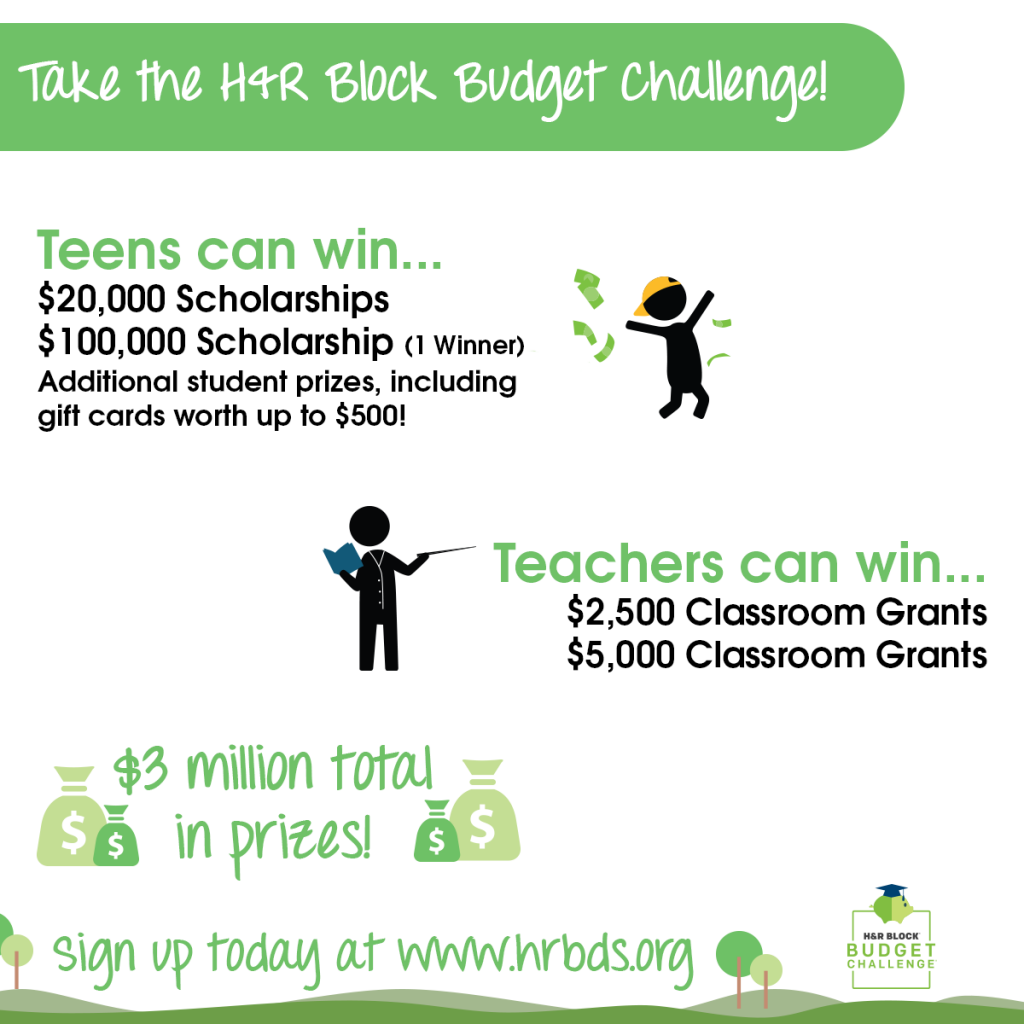 Personal Finance Education Matters
As a former school principal, the idea of teaching personal finance education is important to me. This H&R Block challenge demonstrates that it's important to others, too as teaching true life financial skills to students and supporting teachers to do this, is a must.
As educators we know how difficult it can be to access financial resources to support our students in the classroom. So does H&R Block and they are dedicating this challenge to teaching and learning strong budgeting skills and fiscal discipline early. They believe, as I do, that kids can gain the knowledge and confidence to manage their own financial future. Their free H&R Block Budget Challenge encourages students to learn personal finance in a fun, engaging, way while having a friendly competition against other classrooms and students for $3 million in classroom grants and student scholarships! Click on the image below to view a fun little video.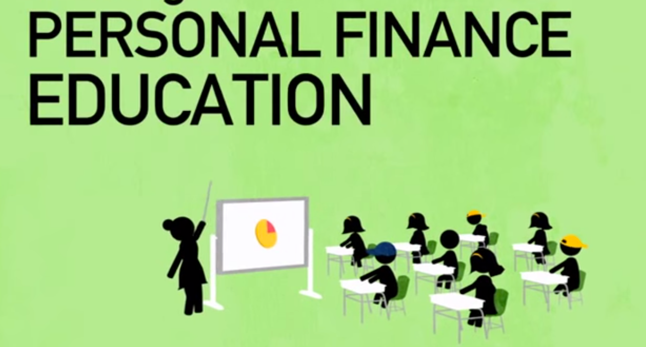 The H&R Block Budget Challenge
The H&R Block Budget Challenge is fun, free, and students will love it. Your students will encounter real-world personal budgeting situations, problem-solving, and decision-making through an online simulation and accompanying lessons that meet national standards. With six sessions offered October  2014 through April 2015, teachers will have six opportunities to participate. Have more questions about how to play after you register? Check out this link for all the info!
The Awards
When you participate in the H&R Block Challenge, you will have the opportunity to be eligible for $3 million in awards in classroom grants and scholarships throughout the competition including a $100,000 GRAND PRIZE SCHOLARSHIP.
Here are some of the award offerings:
60 opportunities for classroom grants up to $5K
132 opportunities for student scholarships of $20K
Grand prize scholarship of $100K
Student incentive during game play
What a great way to teach personal finance AND have a chance to win some much-needed funds for your classroom!
Registration Is Easy!
Head on over to H&R Block Budget Challenge to sign up! http://www.hrblockdollarsandsense.com/ You can Click here for all official rules.
To register, simply fill out the form on the H&R Block Budget Challenge site. Here's a sample image of what it will look like when you get there: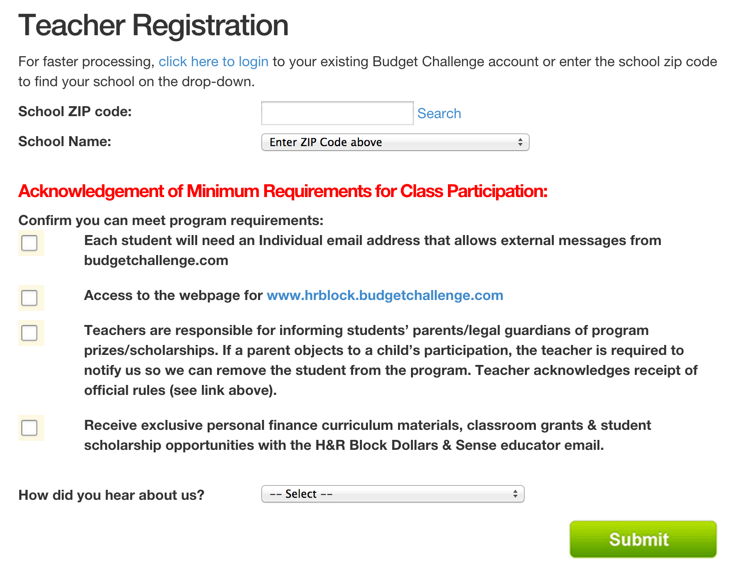 I hope you will take advantage of signing up for this great opportunity to teach personal finance and participate in this fun challenge! Also, be sure to "share the wealth" with others and pass this on to those that you think would enjoy participating! (You may want to check with your school administrator before you register. )
H&R Block believes that: Money smarts + classroom grants + student scholarships = 1 challenge worth taking on. I agree!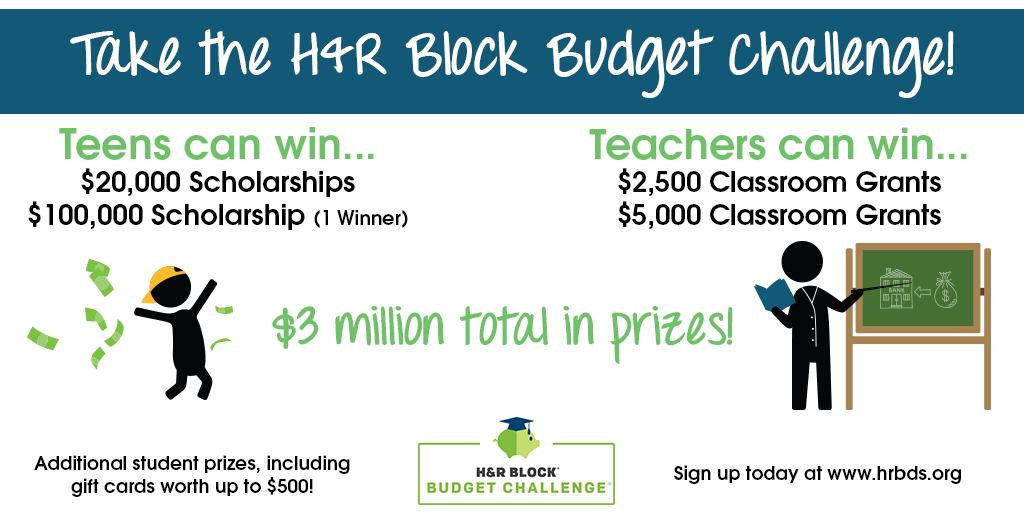 Does this appeal to you? I hope so and I'd love to hear from you. Let me know if you decide to participate!
(PS: This is a sponsored post by H&R Block, but I only recommend products or services I believe will benefit my readers and are from companies I can recommend.)
Thanks for reading! If you enjoyed this post, please subscribe to TeachingWithSoul and connect with me on Twitter.