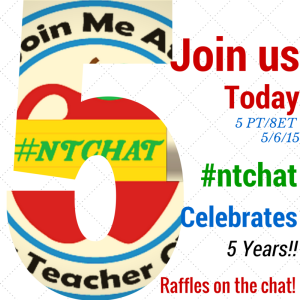 Giveaway is closed! Thanks to all who participated!
This week, New Teacher Chat celebrates a 5th Birthday! I want to say Thank You to all our supporters by sharing a fun Giveaway!
To help celebrate this event, I'm sharing with my followers a Giveaway valued at $35!
Here is what the winner will receive: A $25 Amazon Giftcard and a Pre-Order copy of my new book with Corwin Press: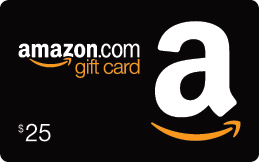 Standing in the Gap:Empowering New Teachers Through Connected Resources. Yay!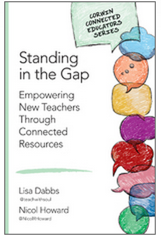 Giveaway Guidelines- Please read carefully:
Follow Lisa Dabbs, @teachwithsoul on Twitter!
Post a comment here about why you like New Teacher Chat after you complete steps 1 & 2 including your name and Twitter handle to be entered in the #Giveaway.
Participants must live within the Continental U.S.
All entries must be completed by Wednesday 13, 2015 at 12pm PDT/3pm EDT. Winner will be chosen at random.
Winner will be announced Wednesday May 13 on Twitter with the #ntchat hashtag and contacted via email!
Get ready for a great chat Wednesday, May 6, 2015, where my Co-Mods, Dean Mantz @dmantz7, Derek Keenan @MrDKeenan,  @mistynorman12 Misty Norman-Higgins  and I (see below), will share the topic of  how to support a new and pre-service teacher to develop a PLN (Personal Learning Network).
Hope to see you there and good luck on the Giveaway!!!

In the meantime, if you are new to the chat, you can read about New Teacher Chat and the hashtag #ntchat, that I founded here.
Thanks for reading! If you enjoyed this post, please subscribe to TeachingWithSoul and connect with me on Twitter.