Join the H&R Block Budget Challenge–Let's do it in 2016!
Recently, H&R Block approached me with this opportunity to once again share their budget challenge. I was happy to do so, as we enter 2016.  It's exciting to see that they are offering the chance for more students and teachers to take part.
Take a read below to find out just how you can get involved!

Do your students know that personal finance matters?
Recently, I was talking with my college-age son about the importance of personal finance and budget. I was telling him the story of how I watched my parents work a budget every week at our dining room table. As a young teen, it made on an impression on me to be sure. He struggles with this concept a bit, as I did at his age, even though I've tried to be an example. I think about how impactful it would have been, had he had the opportunity to focus on this in school.
As a former school principal, making time to teach personal finance education in school is important to me. This H&R Block challenge demonstrates that it's important to others, too as teaching true-life financial skills to students and supporting teachers to do this, is critical now more than ever.
As educators we know how difficult it can be to access financial resources to support our students in the classroom. So does H&R Block and they are dedicating this challenge to teaching and learning strong budgeting skills and fiscal discipline early. They believe, as I do, that kids can gain the knowledge and confidence to manage their own financial future. Their free H&R Block Budget Challenge encourages students to learn personal finance in a fun, engaging, way while having a friendly competition against other classrooms and students for $3 million in classroom grants and student scholarships!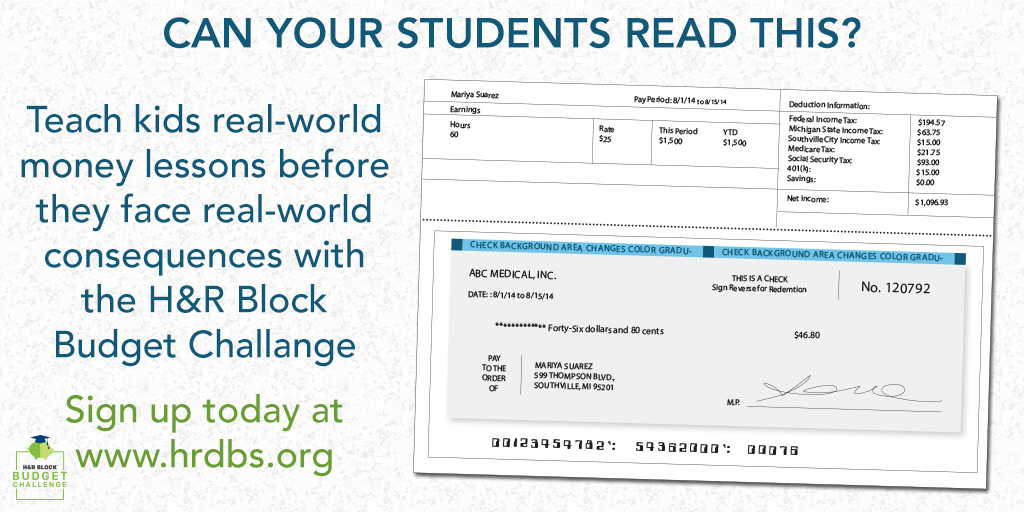 What are the details of the H&R Block Budget Challenge?
The H&R Block Budget Challenge is a fun, free, activity and your students will love it. Students will encounter real-world personal budgeting situations, problem-solving, and decision-making through an online simulation and accompanying lessons that meet national standards. The Budget Challenge must be facilitated by a classroom teacher at an accredited high school or home study program and is open to students 14 years of age or older enrolled full-time in grades 9-12 with teachers who have registered them. Sign-ups are on with the deadline being January 7, 2016 for this next round. Have more questions about how to play after you register? Check out this link for all the info!
What are the Awards?
When you participate in the H&R Block Challenge, you will have the opportunity to be eligible for $3 million in awards in classroom grants and scholarships throughout the competition including a $100,000 GRAND PRIZE SCHOLARSHIP.
Here are some of the award offerings:
60 opportunities for classroom grants up to $5K
132 opportunities for student scholarships of $20K
Grand prize scholarship of $100K
Student incentive during game play
What a great way to teach personal finance AND have a chance to win some much-needed funds for your classroom!
How do I Register?
Head on over to H&R Block Budget Challenge to sign up: http://www.hrblockdollarsandsense.com/ Click here for all official rules.
To register, simply fill out the form on the H&R Block Budget Challenge site. Here's a sample image of what it will look like when you get there: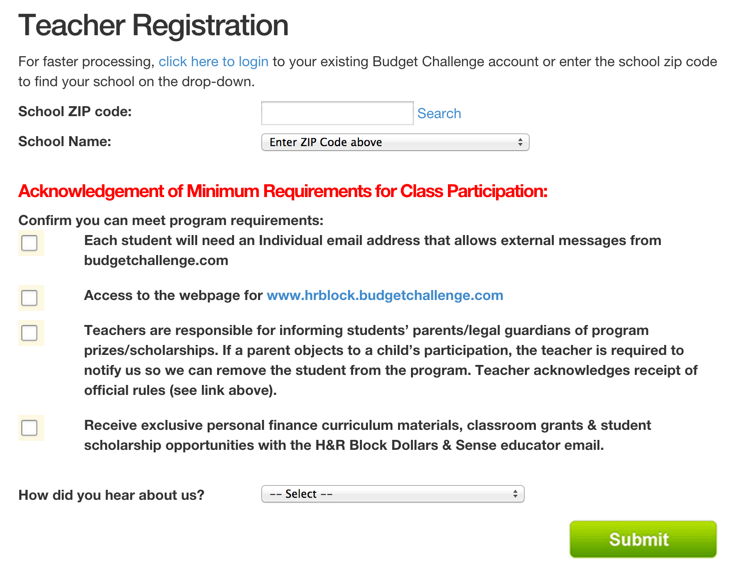 Will you take the steps to make this a priority and sign up for this opportunity to teach personal finance and participate in this fun challenge? I hope so! Financial literacy matters and to support you to teach this concept here is a link to some supportive lesson plans that I think you will enjoy.
H&R Block believes that: Money smarts + classroom grants + student scholarships = 1 challenge worth taking on. I agree!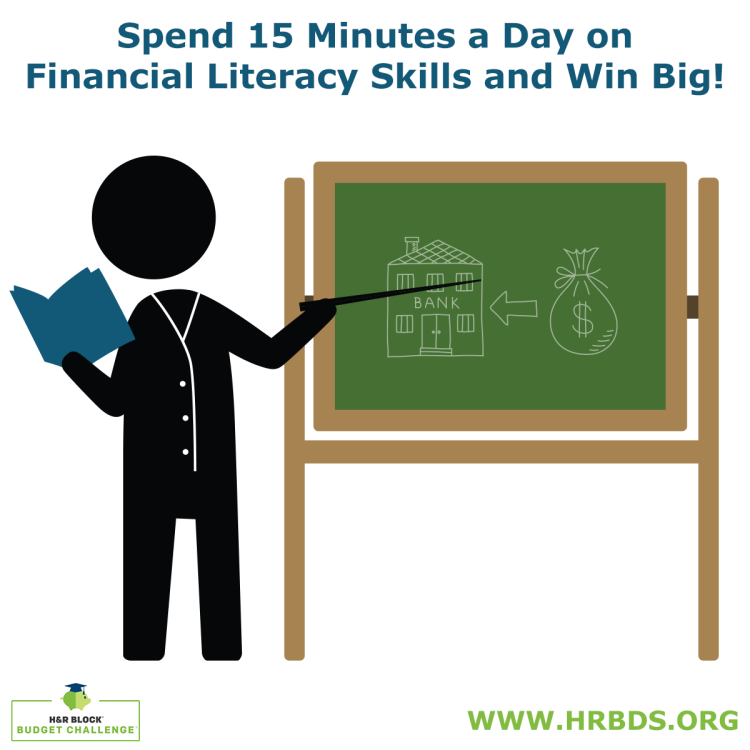 Has anyone really done this?
You bet they have! Check out these quotes from teachers who have already participated in the H&R Block Budget Challenge:
"My Juniors and Seniors do this for a Project grade every Wed. and Fri. We have a good time with this "bonding" experience and there is great laughter as well as dread when they have late fees! I really appreciate the people who put this challenge together. It is wonderful to witness them learning about "real life"! "
"I am so thankful that you guys have put together such a wonderful curriculum for teens.  Every time I am out and someone asks me what I do and I tell them I teach financial literacy to teenagers they all say "I wish they had that class when I was growing up."  Thank you for everything you do!"
As a mentor and supporter of new and pre-service teachers, I hope that this appeals to you. Let me know what you think and if you decide to participate!
(PS: This is a sponsored post by H&R Block, but I only recommend products or services I believe will benefit my readers and are from companies I can recommend.)
Thanks for reading! If you enjoyed this post, please subscribe to TeachingWithSoul and connect with me on Twitter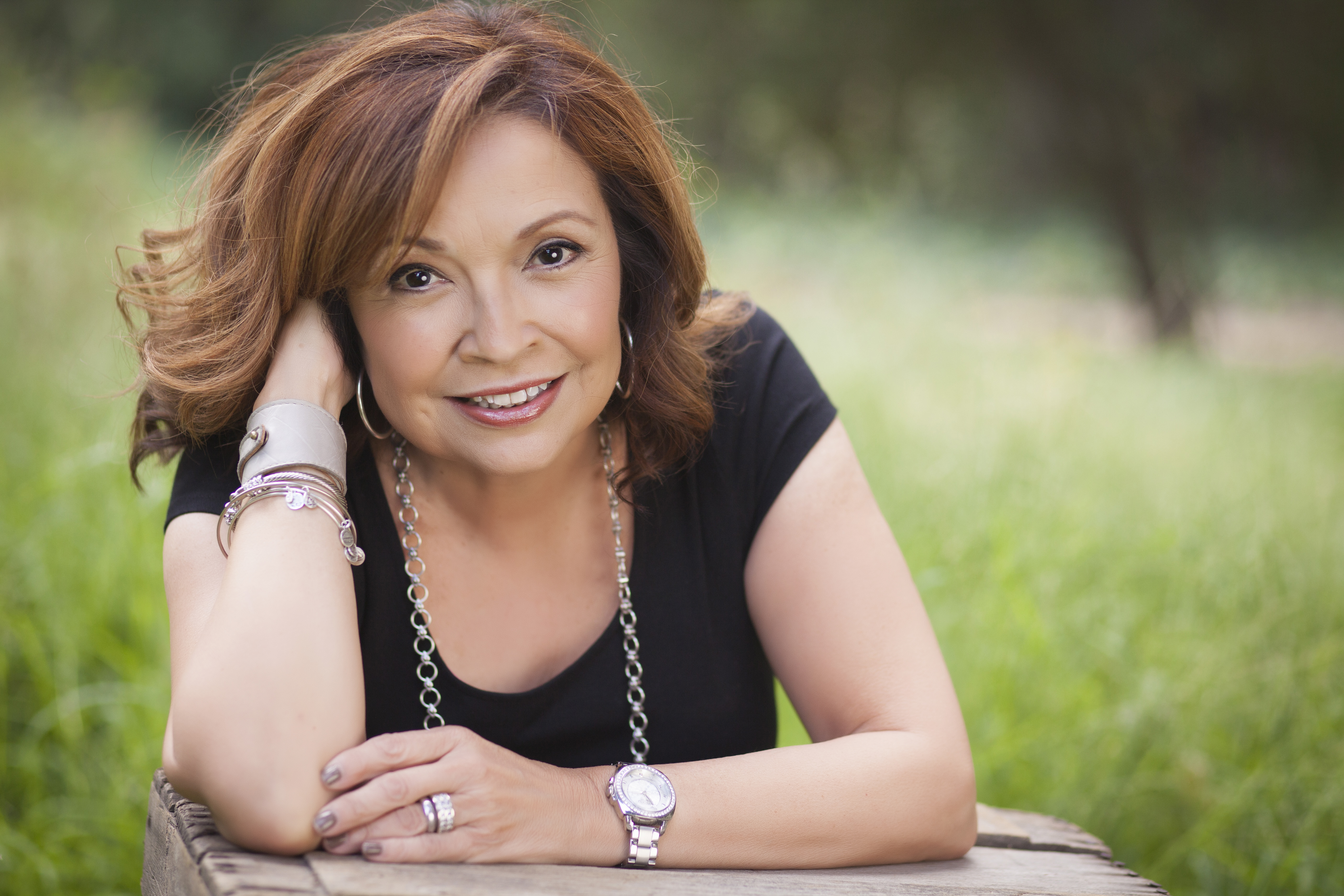 Wife. Mom. Educator. Author. She started her career as an elementary school teacher in Southern California. In this role as teacher, she assisted with a grant project and became the Project Director of a Language and Literacy program. Read more