Teacher Academy Meetup at #ISTE2016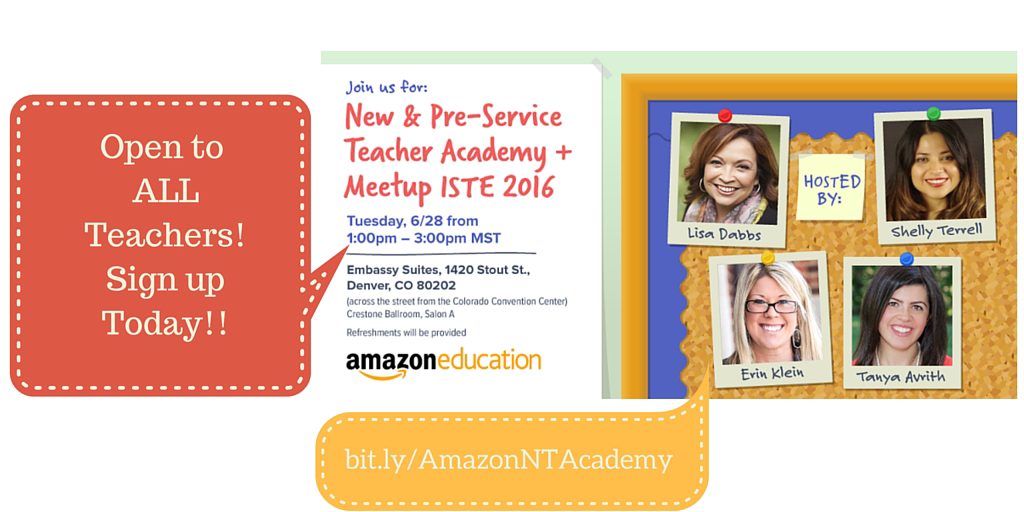 Going to #ISTE2016? Are you a new or pre-service teacher? Admin or Professor, who works with new teachers? We'd love to connect with you at a Teacher Academy Meetup sponsored by Amazon Education! Oh and did I mention it's FREE?!
UPDATE!! Amazon Education has opened up spots for all educators who have an interest to join us!
Our Meetup takes place on Tuesday, June 28, from 1-3pm MT at the Embassy Suites across the street from the Denver Convention Center home of #ISTE2016. Amazing educators, +Tanya Avrith +Shelly Sanchez Terrell and+Erin Klein will be joining me at this event.
As a team we will be talking about our passions, resources and strategies to support those new to the profession and incorporating pedagogy, tech tools, and social media. We will also be adding some fun challenges!
At the Meet-Up we will touch on 5 important areas of focus for new teachers:
Lesson Planning
Classroom Management/Design
Working With Parents
Digital Citizenship
Using Social Media to support your practice
These focus points are the foundation for my recent book: Standing in the Gap:Empowering New Teachers through Connected Resources. You can read about it here.
As we interact with our audience we plan to incorporate some collaborative, interactive activities. In that process, we will be modeling good teaching and learning strategies for the 21st-century student.
While we are in this session there will be some tasty, refreshments, and cool giveaways that include the Amazon Tap, headsets, books and more!
I'm excited to have +Amazon.com Education sponsoring this event and you can sign up here: http://bit.ly/AmazonNTAcademy
If you have a desire to grow in your ability to reach out to mentor a new or pre-service teacher, I'd love to have you take part in this Meet-up. In the meantime, won't you help me spread the word about this fun event? Share it in your social media circles and let's get the word out that new teachers matter! Let's be sure that new teachers, don't just survive, but THRIVE!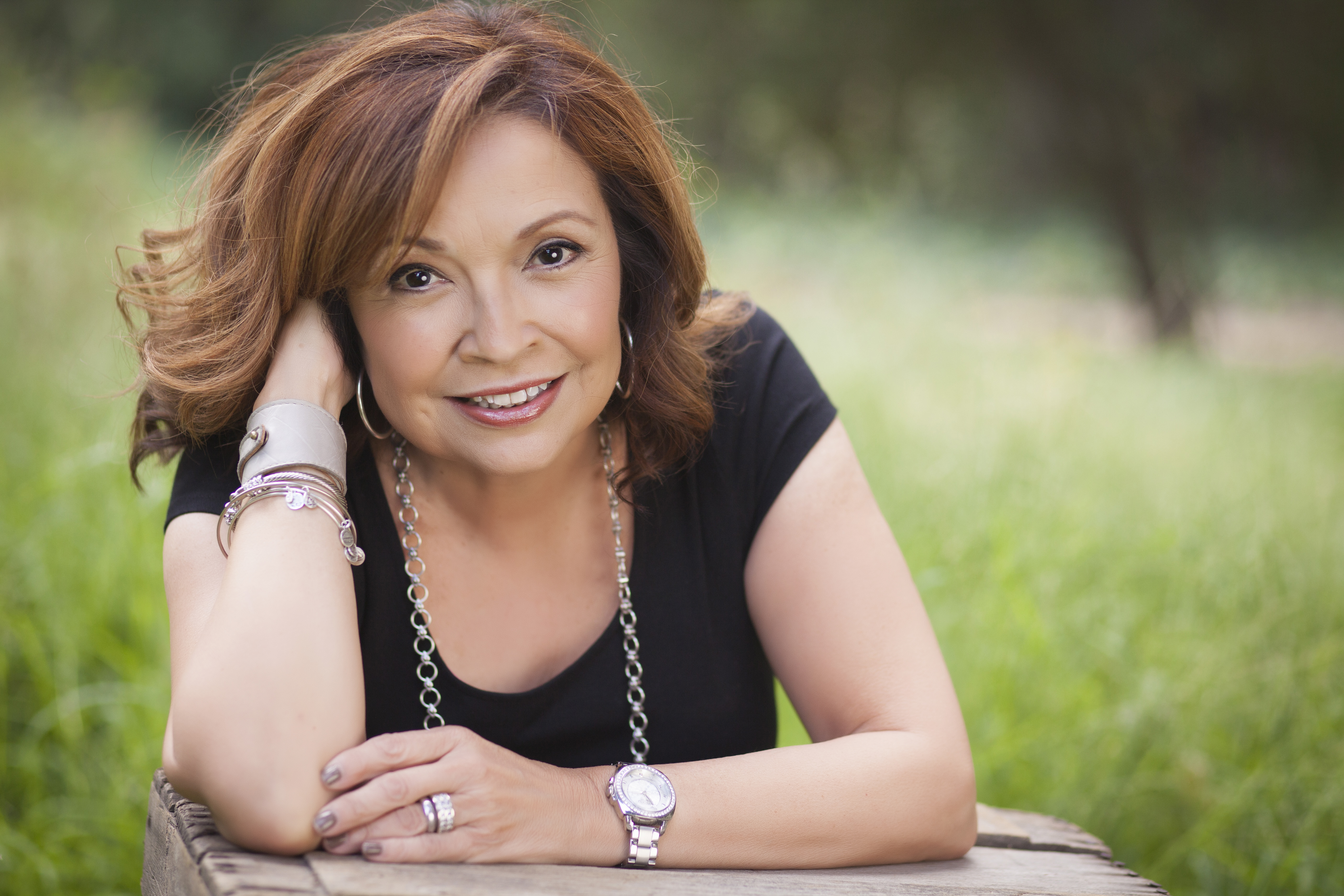 Wife. Mom. Educator. Author. She started her career as an elementary school teacher in Southern California. In this role as teacher, she assisted with a grant project and became the Project Director of a Language and Literacy program. Read more